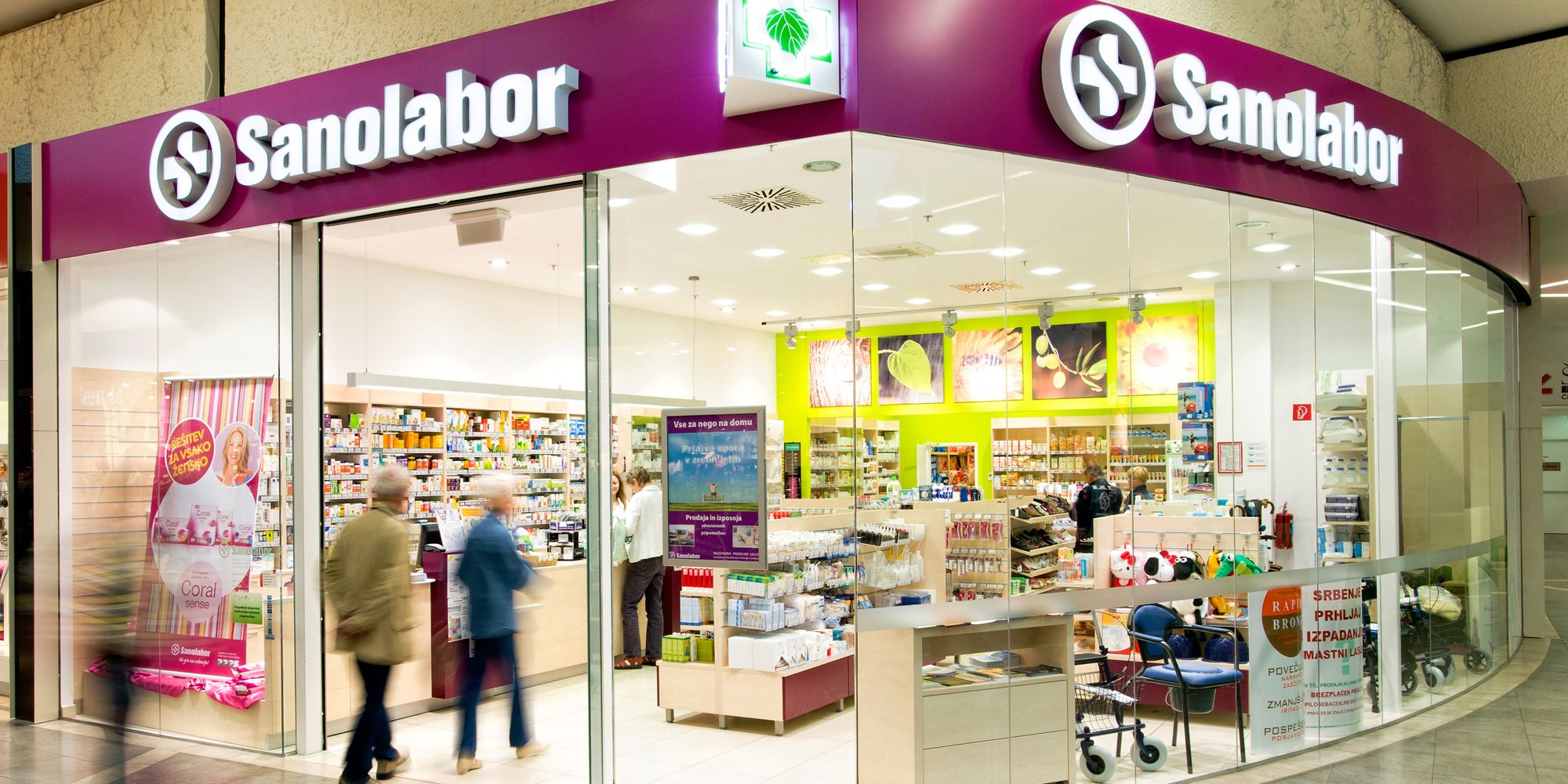 Sanolabor offers everything for your health and immune system.
All for health and a strong immune system
Visit the Sanolabor store at Supernova Mercator Jesenice and choose from a wide range of quality medical and orthopedic devices, medicines, food supplements, cosmetics, footwear and wellness products. Improve your quality of life and ensure optimal personal care. If you have any questions about the products or your health, you can always ask the professional sales assistants to help you choose products that will improve your quality of life and alleviate health problems. The shelves are stocked full with products for eyes, hair, skin or lips from renowned brands as well as innovative medical products. They also sell compression stockings, massage pillows and waterproof pads, probiotics and activated charcoal powder.
Sanolabor is the right place for a healthy life and well-being. The next time you need medical advice or just something to alleviate the cough that accompanies a cold, visit the Sanolabor store at Supernova Mercator Jesenice, where they will be happy to help you find a solution to your problem.
Many benefits
With the Sanolabor benefits card, you can collect points every time you make a purchase in any store, which you can then use to purchase selected products at cheaper prices or use services related to the Sanolabor Club. Retirees with a benefit card can enjoy a 7% discount in the store, which is valid from the last working day of the current month to the fifth day of the following month.
You can read more about the offer, promotions and benefits at www.sanolabor.si, and all purchases in the online store can also be picked up free of charge in Sanolabor stores. Sanolabor has more than 70 years of tradition.