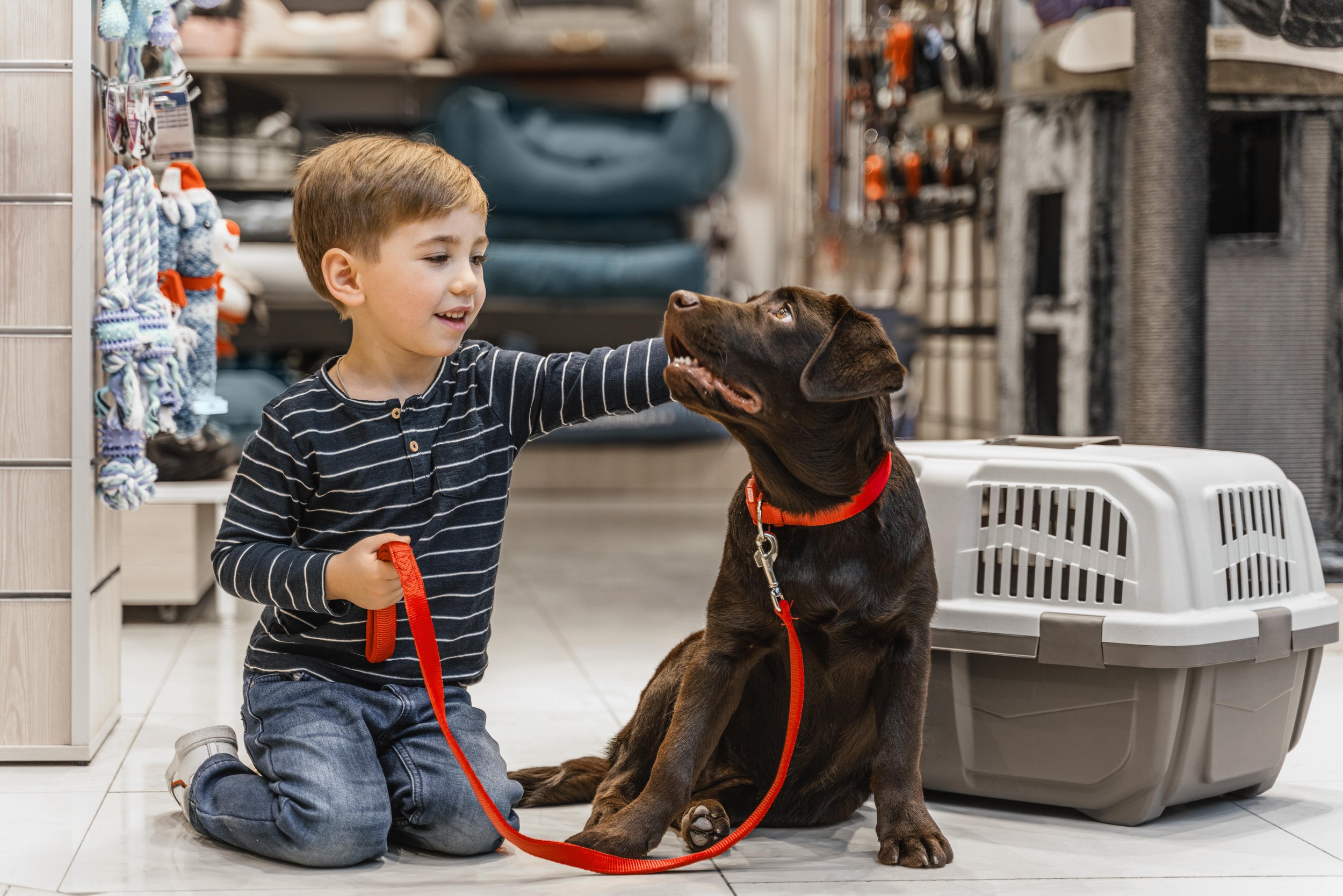 Everything your pet needs.
A wide selection of products for all pets
Pamper your pets and find everything for them in the Aro store in Supernova Mercator Jesenice. Here you will find everything your family friend needs. Take home bags of quality food or cans of delicious food. Take care of the animals and choose the right food that suits their needs. Contact friendly staff to help you choose the right food for your dog, cat, bird, hamster, snake or any other animal. Take care of the youngest with enriched foods for puppies so that they will grow into big and healthy animals. The rich offer in the store also includes a varied food program, where you will find everything from dry food, briquettes, wet food and special food for older animals with additives. Your pets will be grateful to you for choosing the right food for them.
In addition to food , you will find products for puppies, flea and tick products, animal treats, dog equipment, cat equipment, pet care products, dishes, toys, bedding, feeders, bird equipment, aquarium equipment, cages, terrariums, vivariums and aquariums. The Aro store always has a rich selection of toys and products for pets and friendly staff who love and care for your animals and their needs as much as you.
A family business of small animal lovers
Aro is a family company of specialized shops for small animals, which has been in buissnes successfully since 1992. You will find them in three different locations in Stražišče near Kranj (Delavska cesta 8), in Jesenice (Supernova Mercator Center Jesenice) or in Škofja Loka (Spodnji trg 36). In addition to shops, there is also an online store with food, equipment and tools for the care of small animals and aquaristics. Everything from food to equipment for your dog, cat, birds, rodents and aquariums is available at Aro store. Here you will find an extremely diverse offer of various, recognized and quality brands of equipment, care products for small animals and food for them.
In the Aro store, you will not only find food, but also quality equipment for all your pets. In addition to the store, they also make aquariums, terrariums, aquariums, vivariums, glass shelves and cabinets, which they make directly to order. They are experts in their field of work and will be happy to advise you on the right choice or help solve the problem you have with the aquarium.
In addition to the areas listed above, they are also a proud importer of Skudo repellents for dogs and cats, natural vitamins and animal care products ANIBIO, and cured meat products that can be found on their shelves.